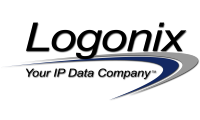 Logonix Support
Thunderbird Update in October 2020 Blocks Access to Logonix Mail Server
In October 2020 a Thunderbird update was released which changed default settings to disable all but the most recent TLS encryption protocols. As a result, one of the protocols still used by the Logonix mail services is not available to the updated Thunderbird software. However, this setting can be manually overridden to regain access to the mail server. Here are the steps:
Open Thunderbird
Click the 3 lines in upper right hand corner of Thunderbird to open a drop down menu.
Choose "Options" in the drop down menu.
At the very bottom of the options menu, click "Config Editor".
Click okay to the warning message.
In the Config Editor screen, search for "security.tls.version.min". You will have to type this in.
Once you found the line titled "security.tls.version.min" then double-click it and change the setting from 0 to 1.
Exit the Config Editor.
Exit the Options menu.
Close and reopen Thunderbird. You should now be able to send and receive email.
Copyright © 2023 Logonix Corporation. All rights reserved.